At TopicRanker, we are committed to helping you find those easy to rank keywords as well as simplify your content creation process.
Let's face it creating thorough content briefs for writers to have everything they need to write an amazing piece of content takes a lot of effort and time. So does brainstorming titles for your new article, or generating the first draft you can improve or edit.
That's why we're thrilled to announce AI assisted writing tools in TopicRanker currently in closed beta for some customers and planned to launch live for everyone in late October this year.
Here is a quick video demo:
Here are the tools:
1. Title Generator: Unlock the Power of Engaging Headlines
Your content's title is the gateway to your audience's interest. Our Title Generator uses AI to suggest attention-grabbing headlines that are not only captivating but also optimized for SEO. Say goodbye to writer's block when it comes to crafting compelling titles.
2. Content Brief Generator: Your Blueprint for Success
Our Content Brief Generator is a game-changer for content creators. It generates end-to-end content briefs that provide your writers with all the essential details they need to craft a thorough and impactful piece of content. These briefs include:
Content Overview: A concise summary of the topic and its significance.
Content Focus: Clear objectives and goals for the content.
Target Audience: Insights into who the content is intended for.
Outline: A structured framework for the content's flow.
Key Questions: Thought-provoking questions to address in the content.
Resources: Suggested sources and references for research.
Required Keywords: A list of keywords essential for SEO.
3. Article Writer: Jumpstart Your Content Creation
Our Article Writer tool generates an initial first draft of your article. It serves as a foundation that you can build upon and refine. Save time on the initial writing process and focus on adding your unique perspective and voice to the content.
4. Meta Description Suggest Tool: Elevate Your SEO Game
Crafting SEO-friendly meta descriptions is crucial for improving your content's discoverability. Our Meta Description Suggest Tool uses AI to recommend meta descriptions based on your chosen keyword or phrase. Optimize your content for search engines effortlessly.
These new features are designed to empower you in every stage of your content creation journey. Whether you're brainstorming catchy titles, creating comprehensive content briefs, generating initial drafts, or optimizing for SEO, TopicRanker has got you covered.
We're excited to invite you to try out these features in beta and experience the difference they can make in your content creation process. Your feedback is invaluable as we continue to refine and improve our tools to meet your needs better. If you're interested email us and let us know and we'll put you on the list.
Stay tuned for more updates and enhancements as we continue our mission to make content creation easier, more efficient, and more rewarding. Thank you for choosing TopicRanker as your content creation partner!
Ready to give it a spin? Sign up or log in now.
Don't forget if you want access to the AI Writing Tools, contact us by clicking the chat icon in lower right and ask to be put on the beta list.
Your content creation journey just got a whole lot smoother!
See you on the other side!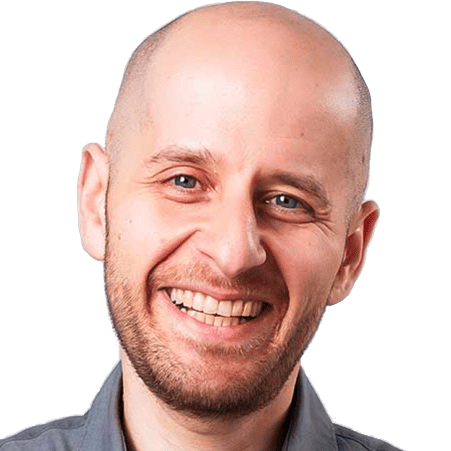 Dmitry is the founder of TopicRanker – a software tool to find problems & weaknesses on Google search results and discover keywords you can easily rank for with your website. Over the last 10 years, Dmitry has helped 300+ brands rank #1 on Google through PR and SEO. Dmitry used PR & SEO to grow a startup from 0 to 40 million views per month, and got acquired by Google in 2014. He translated his know-how into JustReachOut.io, a SaaS tool to get covered in press and build authority backlinks without PR firms; it's been used by 5000+ content marketers to date and was acquired in 2020.