I recently hosted a roundtable discussion at Rhodium Weekend on how to find keywords you can easily rank for on Google. Here is the cheatsheet and recording from it: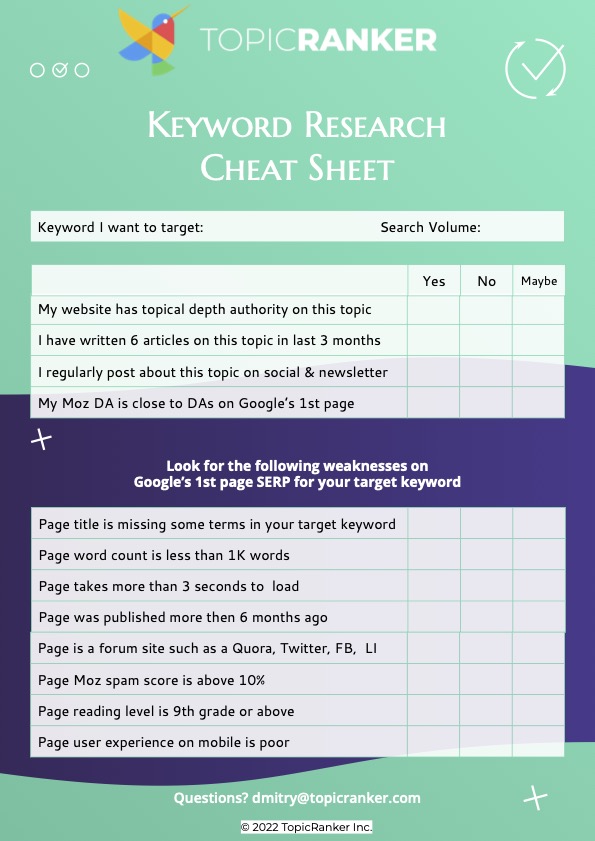 I shared this recording and the PDF of the cheatsheet on LinkedIn and it received 30,000+ impressions in 6 days with reactions and comments from 120+ businesses.
You might ask: But Dmitry, how do you know I can easily rank for these?
Here is how our team at TopicRanker guides our customers to qualify a keyword as "easy to rank on Google" for their domain:
Your domain is a topical authority on this keyword
You have written at least 6 articles on this general topic* in last 3 month
You regularly post about this general topic* on social and newsletter
Your Moz DA is close to DAs of results on Google's 1st page
general topic means the main topic of your keyword, for example my keyword is "which keywords should you target" and my general topic is "SEO"
Now comes the secret sauce, we focus on weaknesses and problems in Google's search results for this keyword.
Your job is to make sure the keyword satisfies the topical depth conditions above as well as the following weaknesses below.
Look for these weaknesses on Google's 1st page SERP:
Page title is missing some terms in your target keyword
Page word count is less than 1K words
Page takes more than 3 seconds to load
Page was published more then 6 months ago
Page is a forum site such as a Quora, Twitter, FB, LI
Page Moz spam score is above 10%
Page reading level is 9th grade or above
Page user experience on mobile is poor
You job is to find a keyword which has a few of these weaknesses and satisfies the conditions about Moz DA and topical depth above.
Once you find this keyword you can go ahead and capitalize on these weaknesses and create your piece of content.
If you're interested in a PDF of this please email dmitry at topicranker.com
Would love to hear your feedback and questions!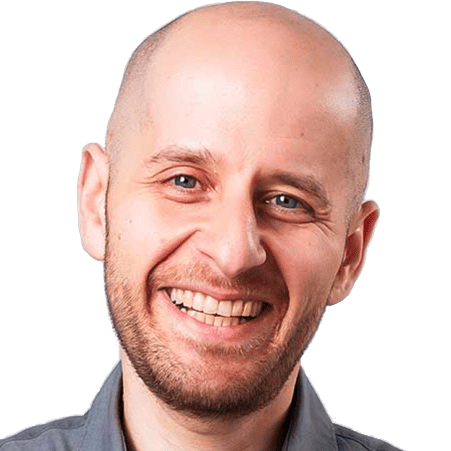 Dmitry is the founder of TopicRanker – a software tool to find problems & weaknesses on Google search results and discover keywords you can easily rank for with your website. Over the last 10 years, Dmitry has helped 300+ brands rank #1 on Google through PR and SEO. Dmitry used PR & SEO to grow a startup from 0 to 40 million views per month, and got acquired by Google in 2014. He translated his know-how into JustReachOut.io, a SaaS tool to get covered in press and build authority backlinks without PR firms; it's been used by 5000+ content marketers to date and was acquired in 2020.